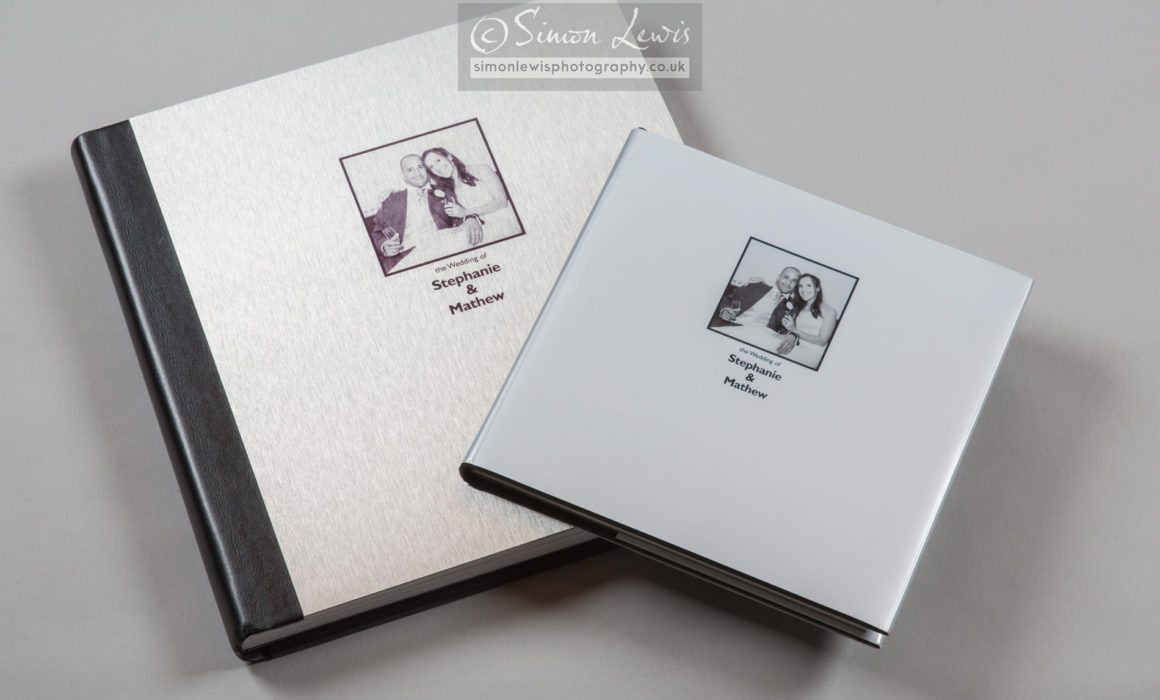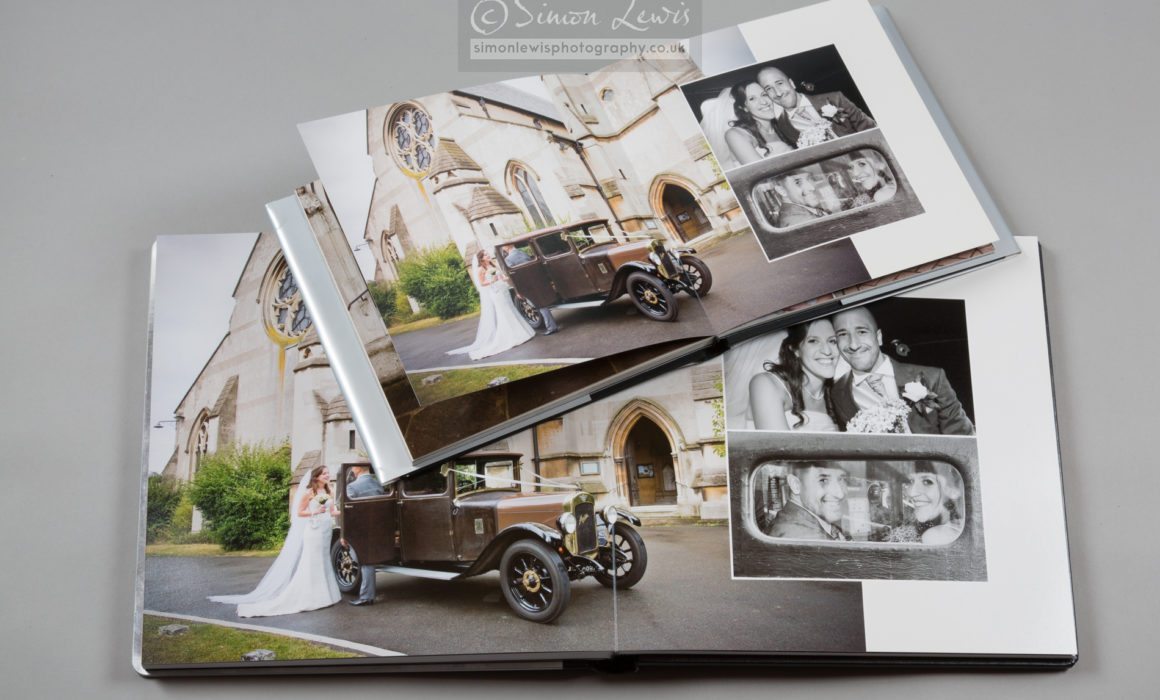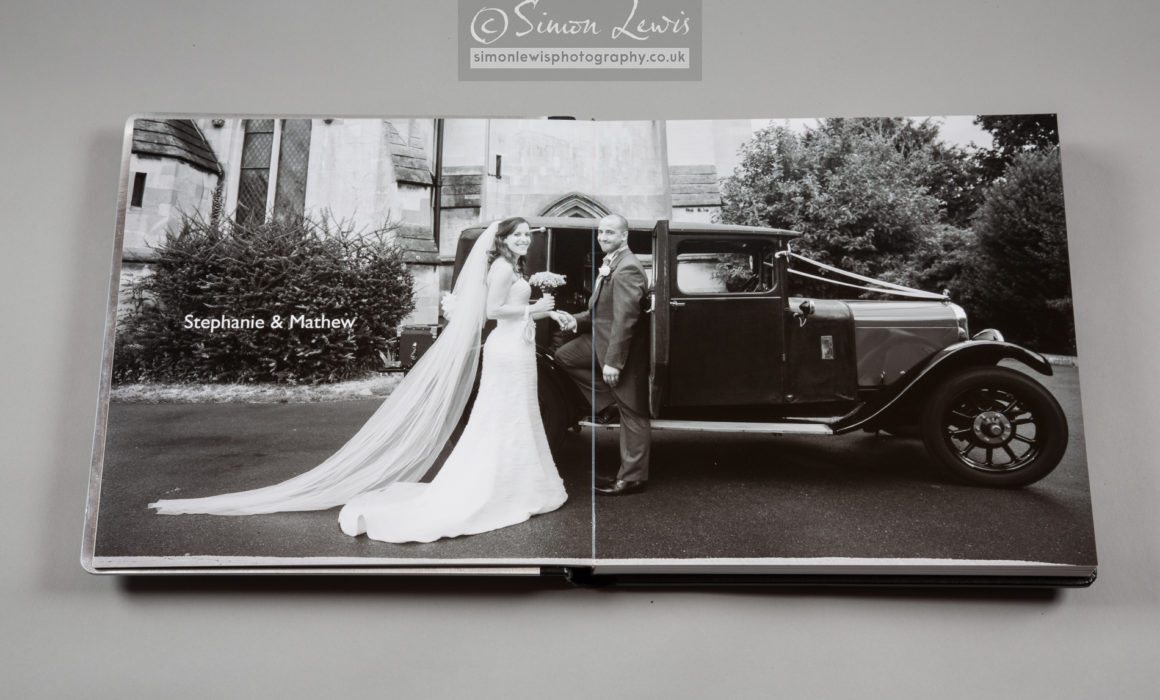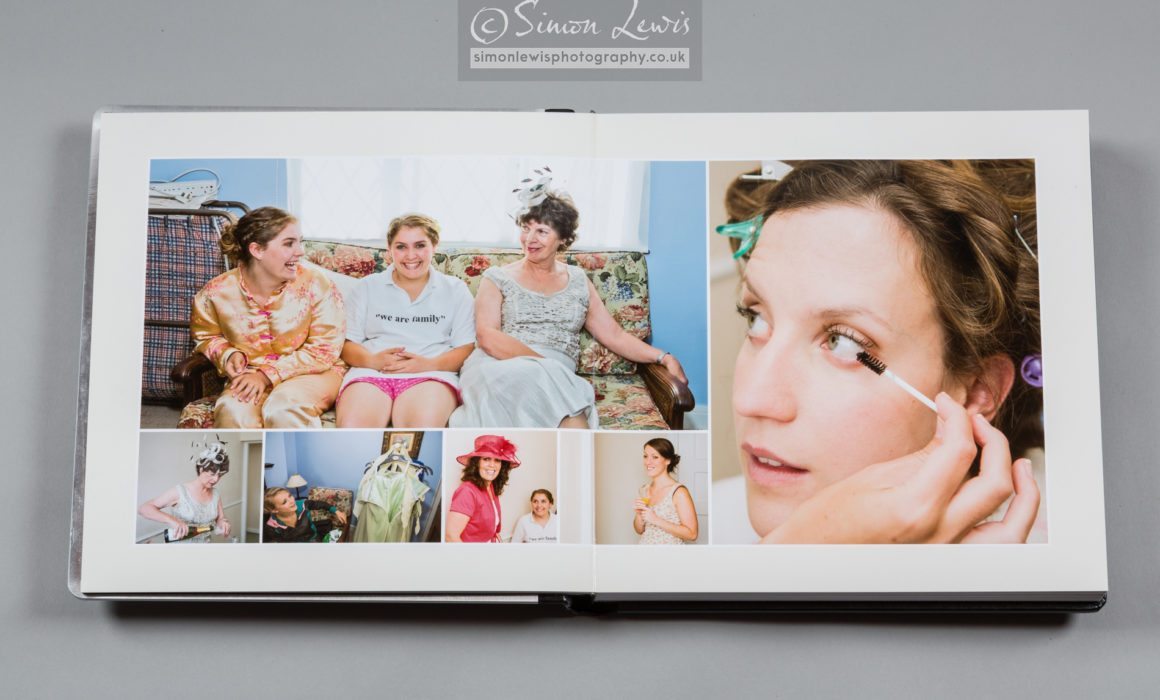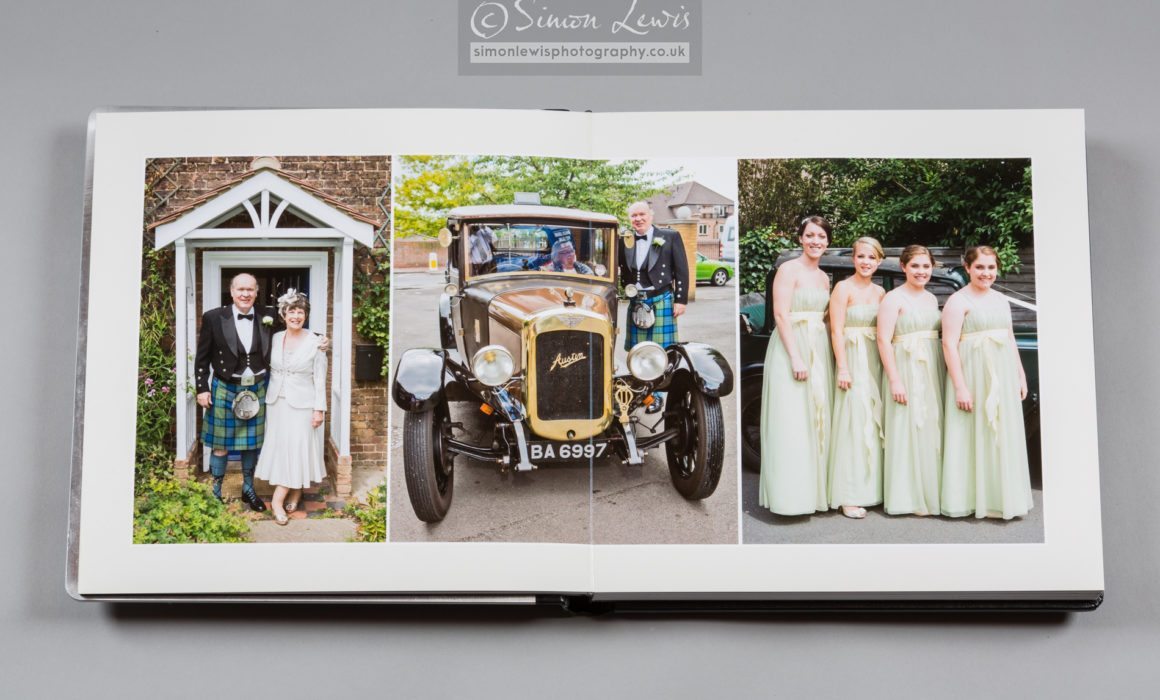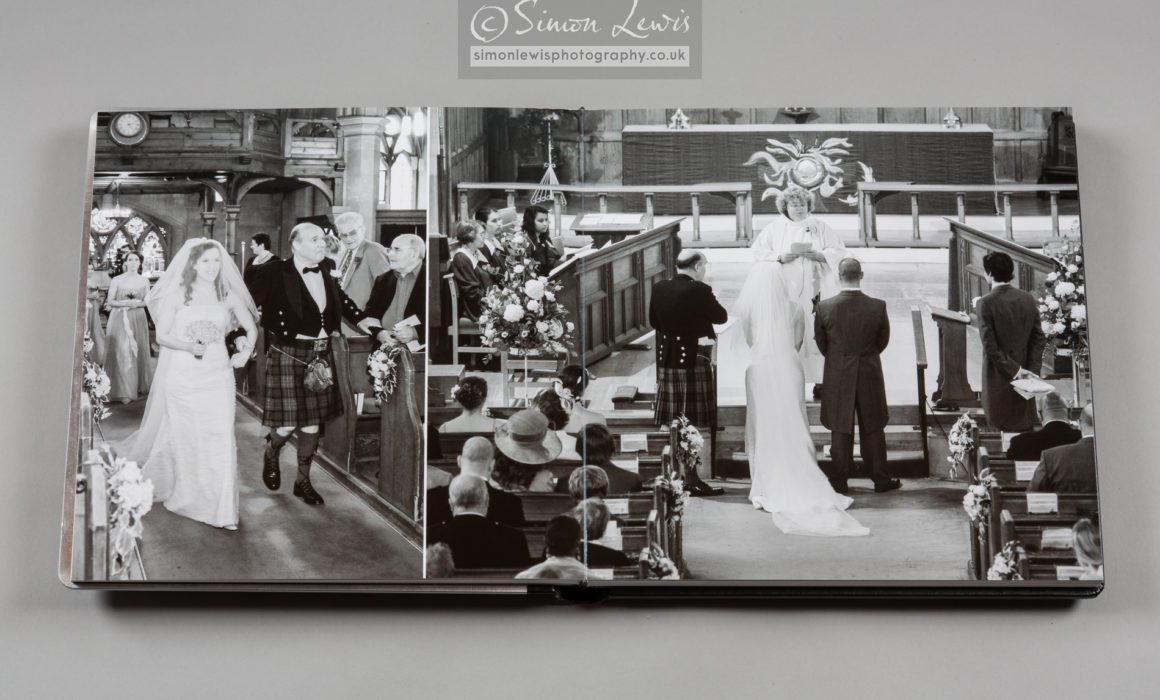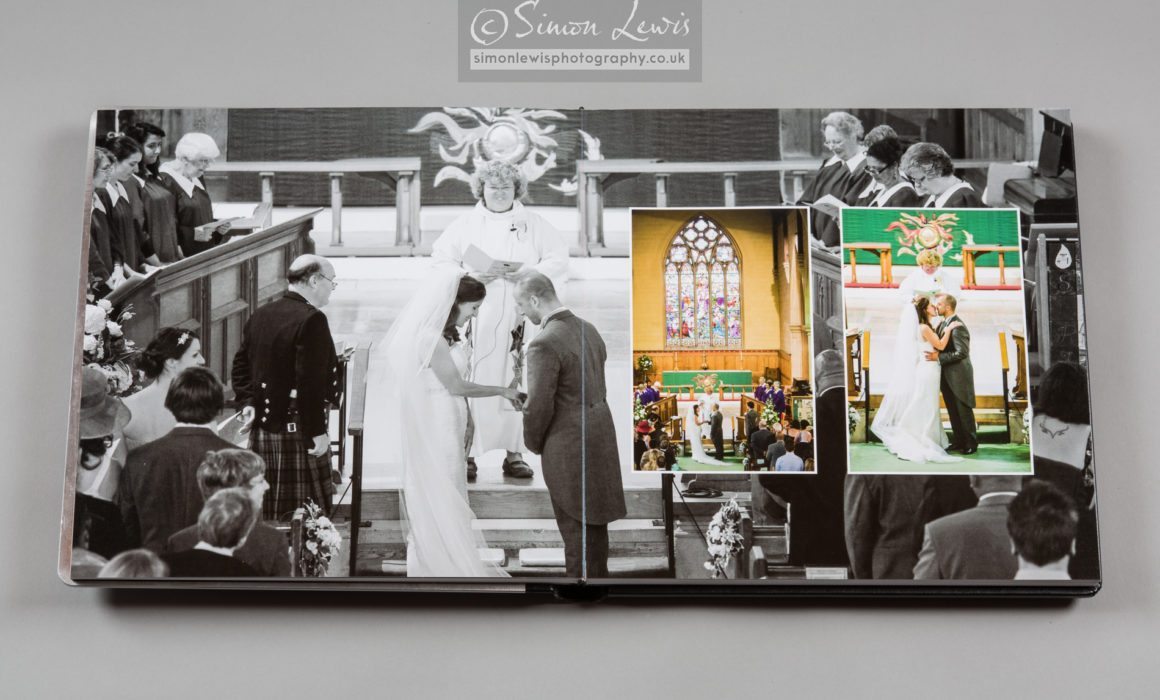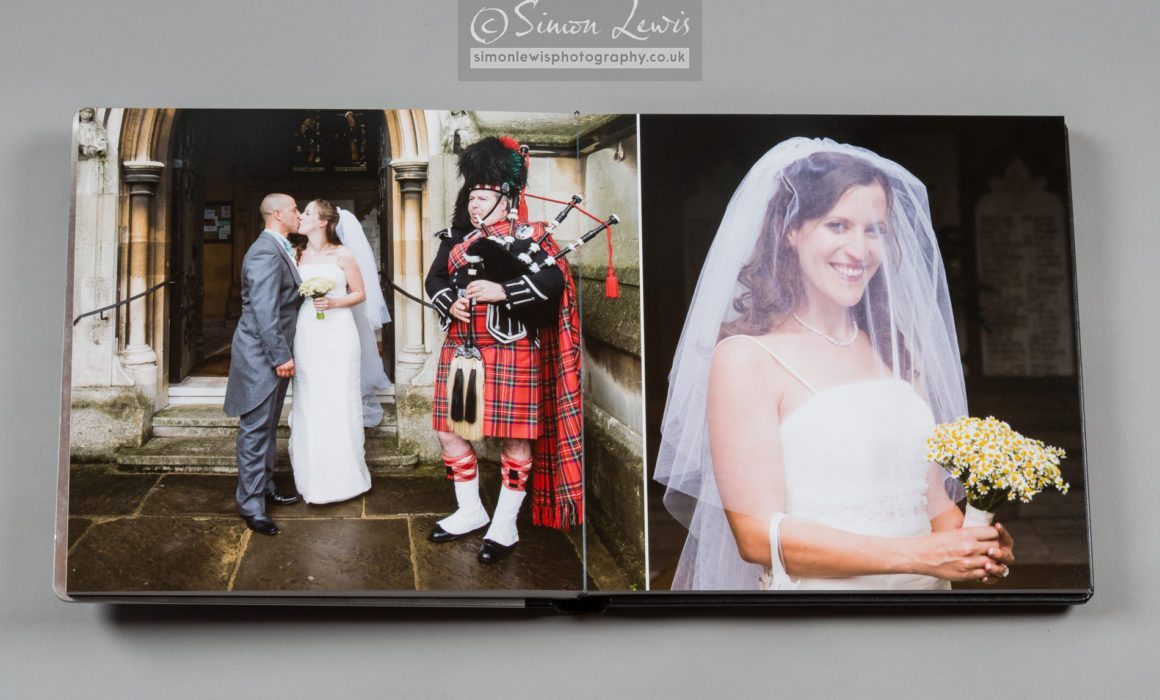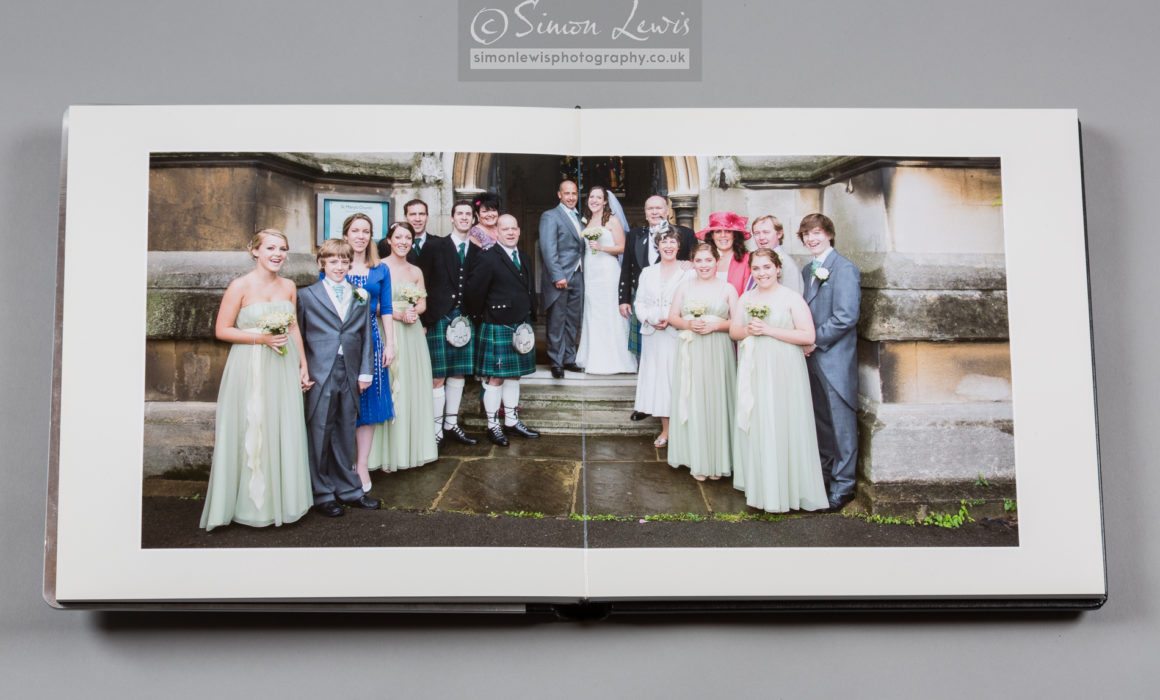 Bespoke Wedding Album Designs in Storybook style by Simon Lewis Photographer: Here are some examples of my twelve inch storybook style wedding album and matching parent book. These can either be added to my wedding photography packages (inclusive in the premium ones) or ordered separately.
The page layouts are lay flat: allowing for creative double page spreads without staples or folds getting in the way. The book pages are printed on thick high quality photographic paper. There are many cover choices available, ranging from contemporary brushed steel to more tradition styles.
The storybook pages can be composite images or just one image across a double page spread. Images can be mixed in colour black and white and sepia. Each page/spread is designed to show the photography to it's best. I can also vary the border colours and I often like to have light page backgrounds for the service and portraits and then change to dark background for the evening reception.
Prices vary according to the album size and number of pages required.
The albums can only be ordered as part of my photography services. Simon Lewis